High Holidays with meaning and joy!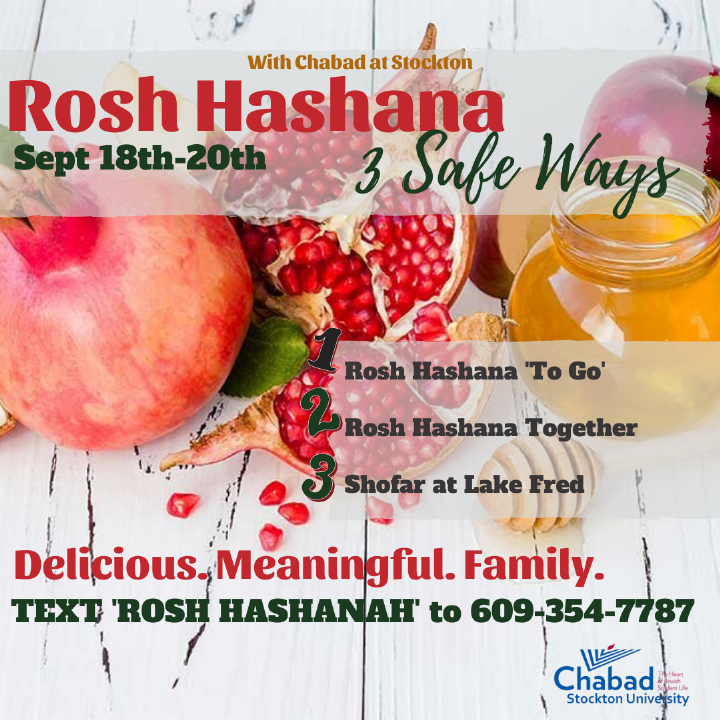 Are you looking for an English-friendly and lively service for the High Holidays?
Are you looking for the best Rosh Hashana Dinner in town?
We've got you covered.
Here at Chabad we offer services, meals, and everything in between for you to experience the High Holidays in a warm and homey atmosphere. So join the Stockton crew for an unforgettable and uplifting High Holidays that will leave you inspired and invigorated!